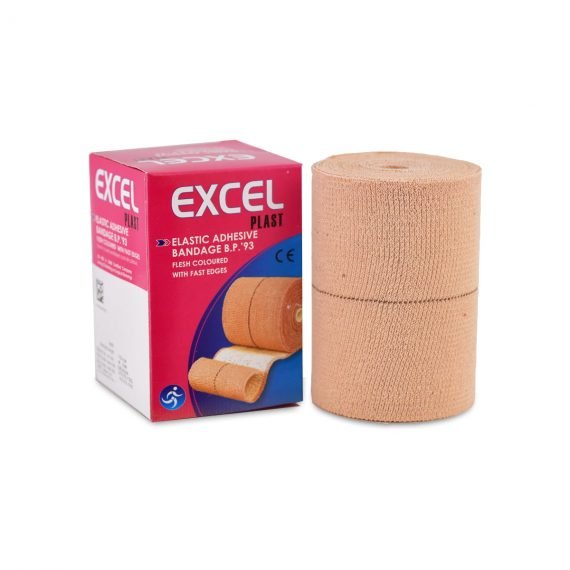 GENRIC NAME : ELASTIC ADHESIVE BANDAGE BP
BRAND NAME : ELASTIC HEALOCAST
Lengthwise Elastic Adhesive Bandage
Lengthwise Elastic Adhesive Bandage
To fix the Dressing after operation Specially on Chest & abdomen.
To Immobilize the body part after sprain, strain or fracture like RIB fracture 
Good aesthetic appeal due to woven fast edges.
Thick fabric.
Allows free muscle & joint movement.
Adhesive contains natural rubber, wool fat & Zinc Oxide
Porous adhesive to allow skin breathing.
Contains zinc oxide which acts as a mild antiseptic, astringent
& anti-inflammatory.
Adhesive covered with release liner for easy unrolling, easy
application, long protection during long storage life.
For More Information Contact US: